Where Can I Sell My Website Online?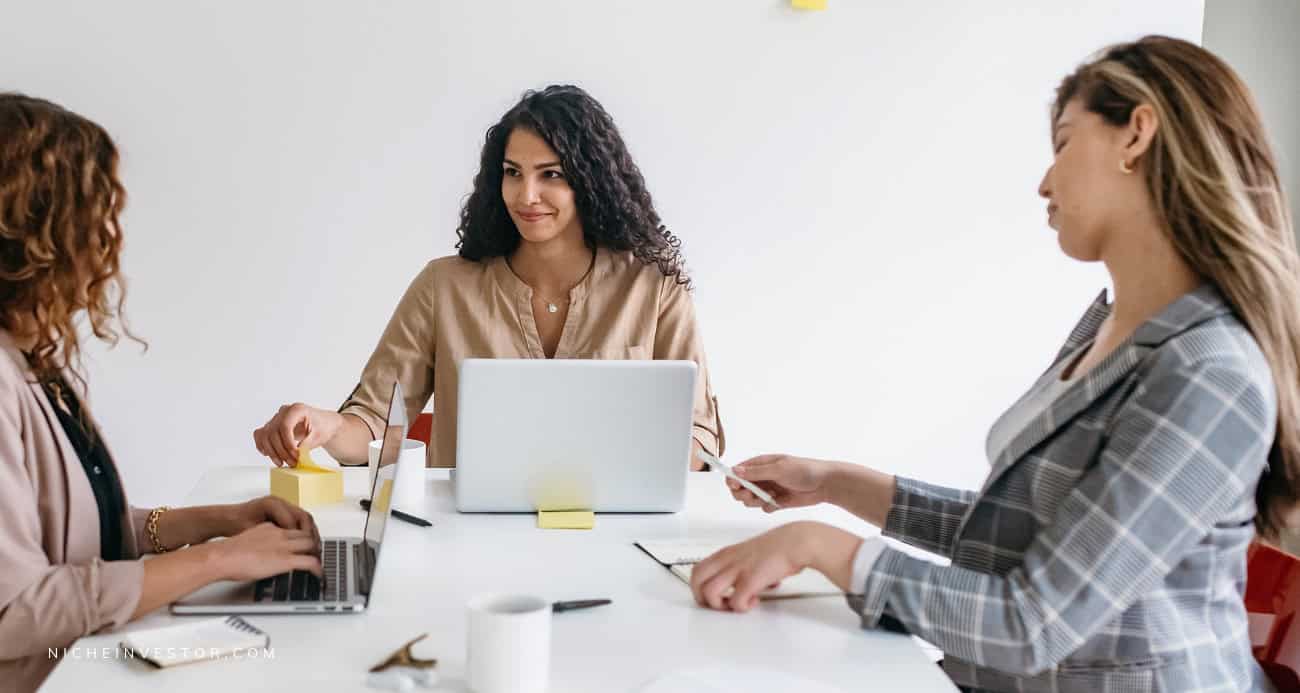 If you are asking "Where can I sell my website?" I can tell you that selling your website at Niche Investor is a sound and popular choice.
We've facilitated the sale of more than 400 websites! Our team of listing agents provides a complete white glove service, ensuring that your sale is in good hands. To get a free website valuation today, come and tell us about your business here.
To learn more about why Niche Investor is a top place to sell your website, read on.
This article will be your guide in selling a blog, telling you exactly what you need to know throughout the entire selling process and giving you handy tips on how to make the most out of selling your website.
As an affiliate partner of various brands and sponsored content, we may earn commission on qualifying purchases. Disclaimer | Advertise With Us
There are many reasons that you may want to sell your website, you may have a website that you just cannot spare the time to update and manage and you would like to cash in on it now rather than bear the expenses of a dying website.
Other than that, you could be looking at making a profit from selling websites in general.
You can do this in one of two ways.
1) You can completely start from scratch and build a website. This will include getting a domain, and then building up the website to have it become a source of revenue after a few years, and then selling it for a profit.
2) Or you could invest in flipping a website, where you buy an established site, improve it and resell it for substantially more than you paid, in a shorter time.
The 411 On Website Investing
Website investing is a lot like real estate investing when flipping a house. You'll purchase a website that is a bit of a 'fixer-upper' and needs to be renovated to make a bigger profit or have better quality content.
You'll then use your knowledge of the content of the blog or knowledge of SEO (search engine optimization), to increase traffic to the blog and monetize it to bring in more money than it had when you first bought it.
Then you can sell it for a profit.
When done properly, selling a website can be a very profitable investment venture, with some people making six-figure amounts just by selling one website.
I've interviewed a number of sellers who have had six-figure exits from selling websites at Niche Investor.
Even if you aren't trying to flip a website then it can still be profitable even if you are just selling an old blog that you cannot keep up to date anymore.
It is always useful to have an exit opportunity from running a website, and the more money that your website is making you the more the lump sum of money will be when you decide to sell it.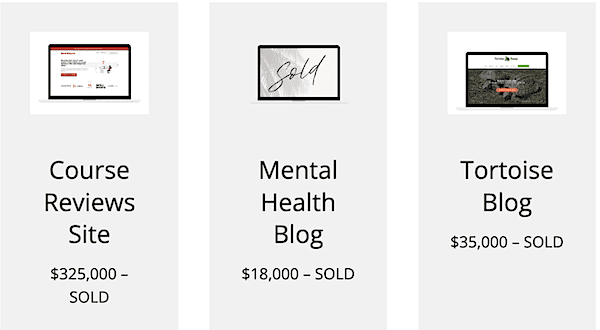 Where Can I Sell My Website?
When you are buying or selling a website you will have two options. Both of these options will come with different advantages and disadvantages.
The two options are either selling or buying your website independently or using a reputable website broker or marketplace.
When selling a website, the easiest route to go is through a broker or a marketplace. Niche Investor is both!
When you work with us, our team will do the majority of the logistics for you meaning that it is way less time-consuming when you are selling your website.
It is also easier to know exactly how much you should be selling your website for. We provide a feature when you are selling a website that allows you to get a valuation of your website completely free.
Why It Pays To Work With A Broker
Working with a Niche Investor agent to sell your website acts similarly to how a realtor acts when selling a house, they will do all the work for you and take a small percentage of the profits.
Just like a real estate agent, your Niche Investor listing agent doesn't get paid unless they get you a successful sale. So there is no risk, and it is in their best interest to connect you with their best buyers and get you the highest sale price possible.
So although you pay a percentage on the successful sale at closing, you could be getting a better price and walking away with more money overall than if you sold independently.
It also pays to work with Niche Investor from a safety point. We are experienced brokers who will negotiate and provide protective boundaries on your behalf.
We are skilled at noticing and stopping any red flags a buyer may try to pull on an inexperienced seller, and we can protect you from being taken advantage of.
However, if you sell your website without using a broker or marketplace (aka independently) then, you will have to carry out the logistics of the sale by yourself instead of having someone else do it for you. And without a broker representing you, you are more susceptible to being taken advantage of by a seller.
Selling a website independently means you will have to pay that price with your time, as you look for buyers, reply to emails, vet and go through due diligence with people, and generally go through the logistics of selling the website.
(It's is a lot more work than people realize!)
Whereas when you sell with a broker, we will be working behind the scenes, and only bother you when we have a legitimate offer or important question for you.
Check out what our clients have to say:




Where Can I Sell My Website Now?
The great thing to know is that if your website is a good fit for our buyers, we can onboard your listing very quickly. Usually in just a few days.
The first step is to get a valuation.
When calculating how much you should value your website, it is very useful to use a site that will give you a free valuation of how much your website is worth. Visit this website valuation page, so you can see how much your website is worth now.
Your potential buyer will take in factors such as the established community that your website has, the revenue streams your website has (and the potential to add more revenue streams), and of course the success of the niche that your website covers.
Furthermore, we will be able to provide advice to help you position your site so it is most attractive to buyers.
Where Can I Sell My Website Online – Conclusion
When using a broker or marketplace, the sale of your website will be much easier as they will do all the logistical work for you.
Whatever the reason you are selling your website, it is important that you go through the proper procedures and make sure that you are getting the most out of the sale.