Don't Start
A Niche Site

From Scratch…

Smart website investors don't waste time starting sites from the ground up. Get ahead of the competition when you acquire an established online business at Niche Investor. Take over sites that come with content, products, traffic, revenue, customers, and followers.
Buy Or Sell Niche Online Businesses At Niche Investor
Niche Investor is a boutique marketplace of quality,
established niche sites, blogs, and online businesses for sale.
36x
Average Site Multiple
---
Featured Listings
Business Growth Courses & Membership Brand
This business in the entrepreneur resources niche has earned $12,284 average monthly profit in 2023, and comes with an email list with 40,000 subscribers.
Explore your love of winter sports with this exciting online...
Oops! This page didn't load Google Maps correctly. Please contact admin to fix this.
---
Acquire your next revenue-generating established business, or score a deal on a starter site.
Ready to exit and sell your website? Get a free valuation from us, and see how much it could sell for.
Why Buy An Online Business At Niche Investor?
1. Save Time
Starting an online business from scratch takes a lot of time. Buying an established site lets you skip the time-consuming startup stage, saving you months and years of trial and error. Some sites have traffic & social followings and are already earning revenue. Things that take years to establish.
2. No Tech
When you buy a website from the Niche Investor platform, all of the tech, coding, and initial business setup has been done for you. You get a complete website with unique, SEO-optimized blog content. Some sites also include premium themes & plugins.
3. Save Money
No need to hire a team of designers, or spend money on launching. We've taken care of everything for you. Plus, many of our sites are monetized with affiliate links, Adsense, Amazon, and more. So they are already making money from day 1.
4. Professional Service
We are a marketplace of quality, established, and custom-built blogs and websites. Your Niche Investor consultant will help you in buying or selling your website every step of the way.
What Our Clients Are Saying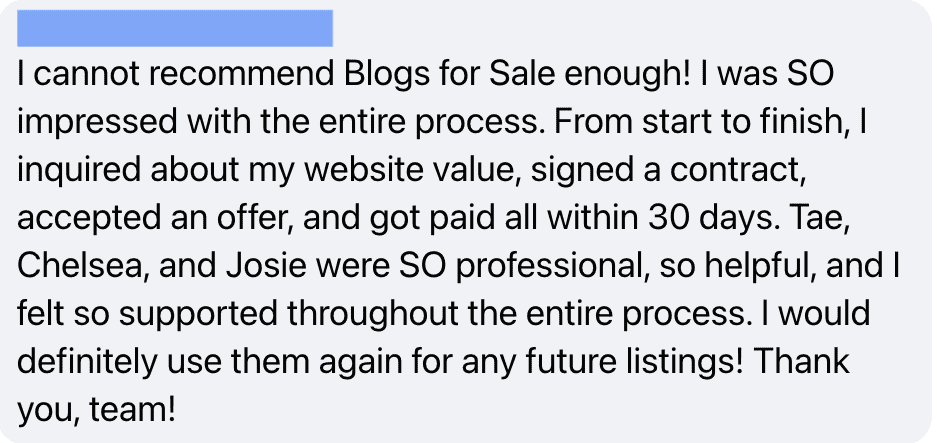 Why Sell Your Business At Niche Investor?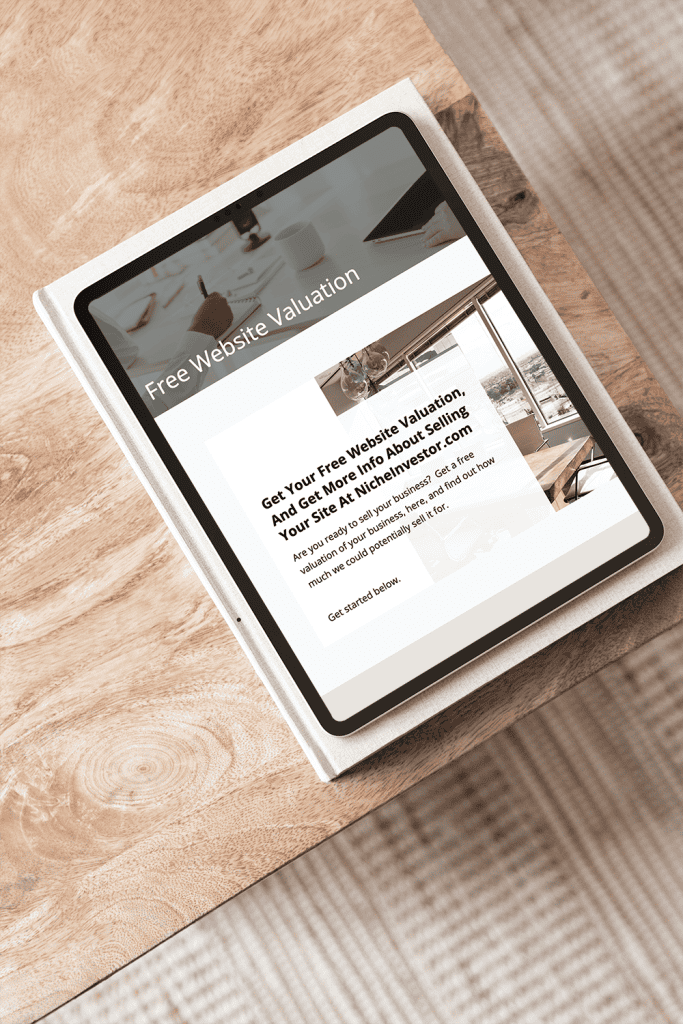 Explore your love of winter sports with this exciting online...
Oops! This page didn't load Google Maps correctly. Please contact admin to fix this.
What are

starter

sites?
Starter sites are new, growing or under-monetized websites. Buying a starter site saves you time and money that you would otherwise have to spend on setting up a website and producing content. Starter sites usually don't have much (or any) traffic or revenue yet – but they often come with SEO-optimized articles, affiliate content, digital products, and social accounts with reserved brand name handles for the site, to get you started.
What are

established

sites?
Established sites are fully developed and monetized websites with active traffic and revenue. They typically come with email lists, customers, digital products and active social accounts. Established sites are turn-key businesses that you can take over, and continue to grow; saving you years of start-up effort.